There's only so much mental planning, reflecting or even plain dreaming you can do when it comes to building a house. Sometimes, you've got to stop thinking about it and instead do something about it. A great way to set the wheels in motion when it comes to building a house is to sit down with a builder and chat. But what are you going to ask them? How their day was? What did they have for brekkie? Which footy team do they go for?
Nope, nope and nope. You need a list of insightful questions to ask your builder, so here are five things to ask when you sit down with one.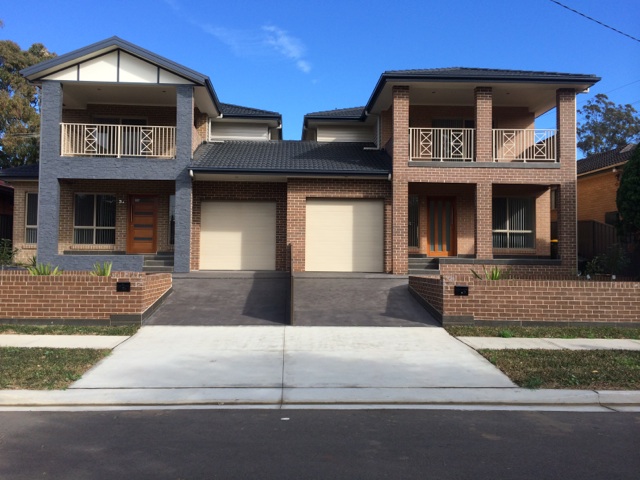 1. Can we see some homes you've built?
How do you know that the builder is the right fit for you? A good way to get a taste of whether your builder suits your project is to view some of their completed homes. Their work should make you go "Woah", "That's amazing" and "I want a house just like that." You should be thoroughly impressed with the builder's previous work before hiring them to work on your house.
2. How many homes do you build per year?
This can be a tricky one to work out. If you're looking to build your house quicker, then a volume builder who builds 30 homes or more a year could be what you're after. But if time and money are on your side, then you might want to look elsewhere to ensure that your house isn't constructed in a slap-dash manner.
3. When can I get a definitive price to build the home?
We all know that a quote is a quote and, although we'd like them to be as accurate as possible, there's going to be a little give or take. Getting the definitive price early on is essential in a smooth building experience. This way, you won't get any nasty surprises.
4. Is your business financially stable?
This is, unfortunately, something you've got to be careful of when looking for a builder. While it's unlikely, you should be aware that builders could declare bankruptcy, leaving your home unfinished. Then what are you going to do? Make sure your builder is financially stable before you sign a contract.
5. What's included in the contract?
It's crazy what some builders don't include in their contracts. That's why you've got to double-check everything. This will save you walking into your 'brand new' home and realising it doesn't have a roof because it wasn't in the contract.
These are our top five things you should ask your builder, and now you need to choose the right builder to ask! JD Refurb Constructions are Sydney's experts in the building game. Skilled and experienced in a vast range of work, they cover everything from new residential builds to heritage-listed renovations and remedial building. So, for a premium building service at affordable and reliable rates, contact the team at JD Refurb Constructions today.